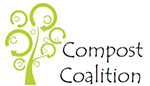 Compost Coalition is a network of individuals, groups and businesses connecting to divert "waste" from landfills and return it to nutrient rich earth.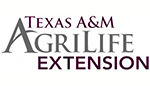 Travis County's Texas A&M AgriLife horticulture program promotes research-based, sustainable horticulture throughout Central Texas.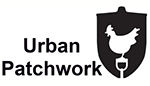 Urban Patchwork Neighborhood Farms (UP) helps families and neighbors turn unused yard space into neighborhood farms.

Our Story:
Compost Coalition held a meeting at Monkey Nest, one of the first participating businesses, to discuss possible next steps for the grassroots campaign.   During this meeting, AgriLife Extension and Urban Patchwork decided to work closely with Compost Coalition to expand the program.   While researching community composting models, we happened upon the original Ground to Ground, founded by Shane Genziuk in Australia.   Ground to Ground appeared to be a great model for diverting organic resources, educating the community, inspiring first-time composters, and bringing businesses into a composting network.
With Shane's guidance, Compost Coalition, Urban Patchwork, and the Travis County Texas A&M AgriLife Extension Service launched Austin's very own Ground to Ground.  Shane granted us the use of his fabulous logo, and offered this great advice: "never give up on a good cause!" Austin and Melbourne are now united across the Pacific in coffee composting solidarity!